we're more than lactation pills and nipple balms
(although we stand by those too) our goal is to help moms everywhere remember she's still in there. just because you're a mama now doesn't mean you aren't still YOU. we want to celebrate all of it while helping you refill your cup with mindful moments.
our boxes are full of hand curated, organic products for mamas. we focus on holistic health and nurturing from the inside out for all stages of motherhood.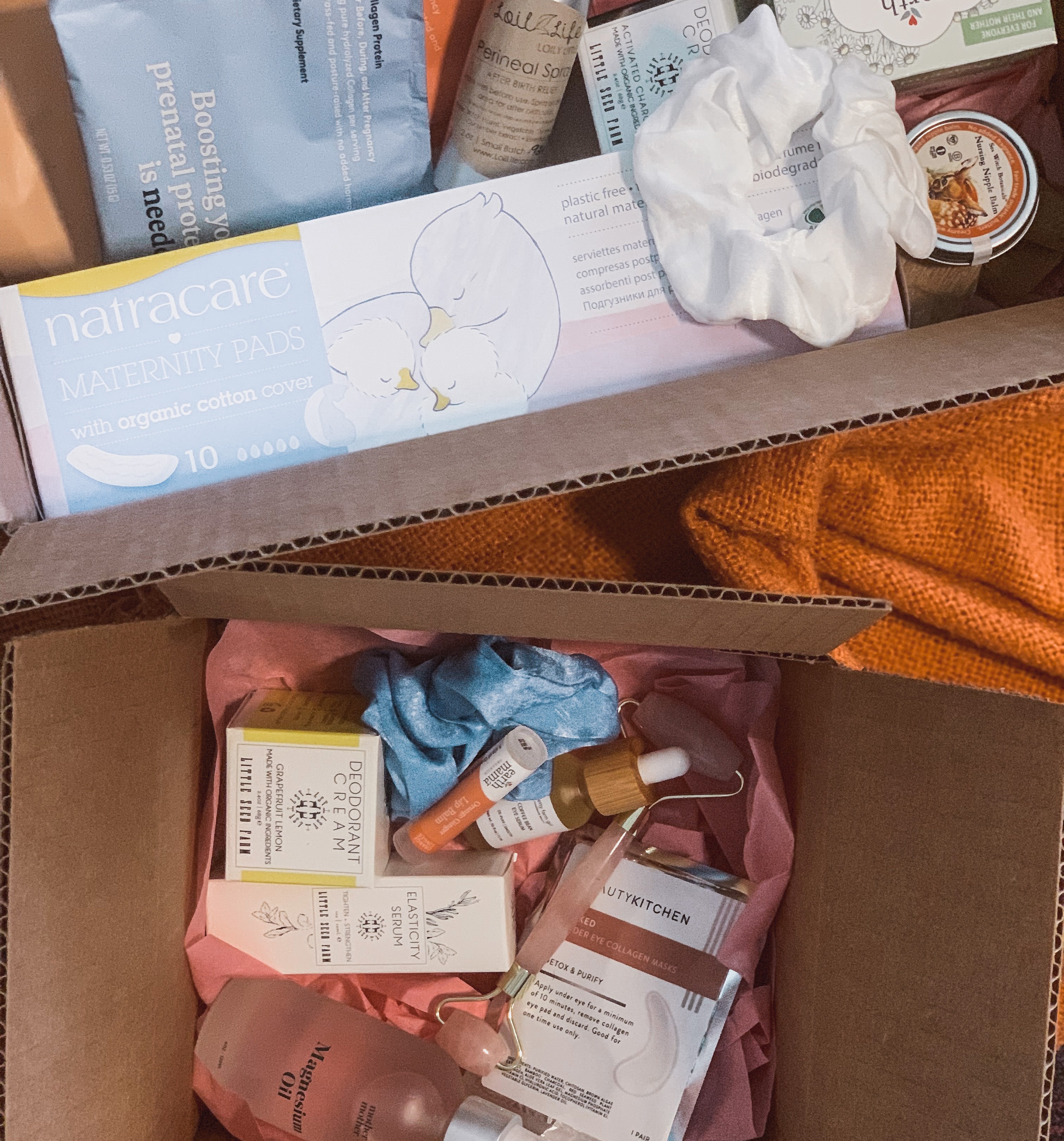 this is our reminder to all mamas to do something for yourself every day
for new and experienced mamas
by the time we birth our little moonbeam, we are fully stocked and overwhelmed with baby products. little do we know, the 4th trimester is waiting to pounce. postpartum is not talked about or prepared for nearly as much as it should be. it is our opinion that new moms should receive just as much care as new babies. our boxes are designed to help the  "super fresh mama" with the 4th trimester healing. making it more approachable, and much easier.
our "self-care" box is designed for the seasoned mamas (or those who maybe already feel prepared for the 4th trimester and have all that they need). 
we want to help all mamas feel less alone, supported, and loved no matter what chapter they're in.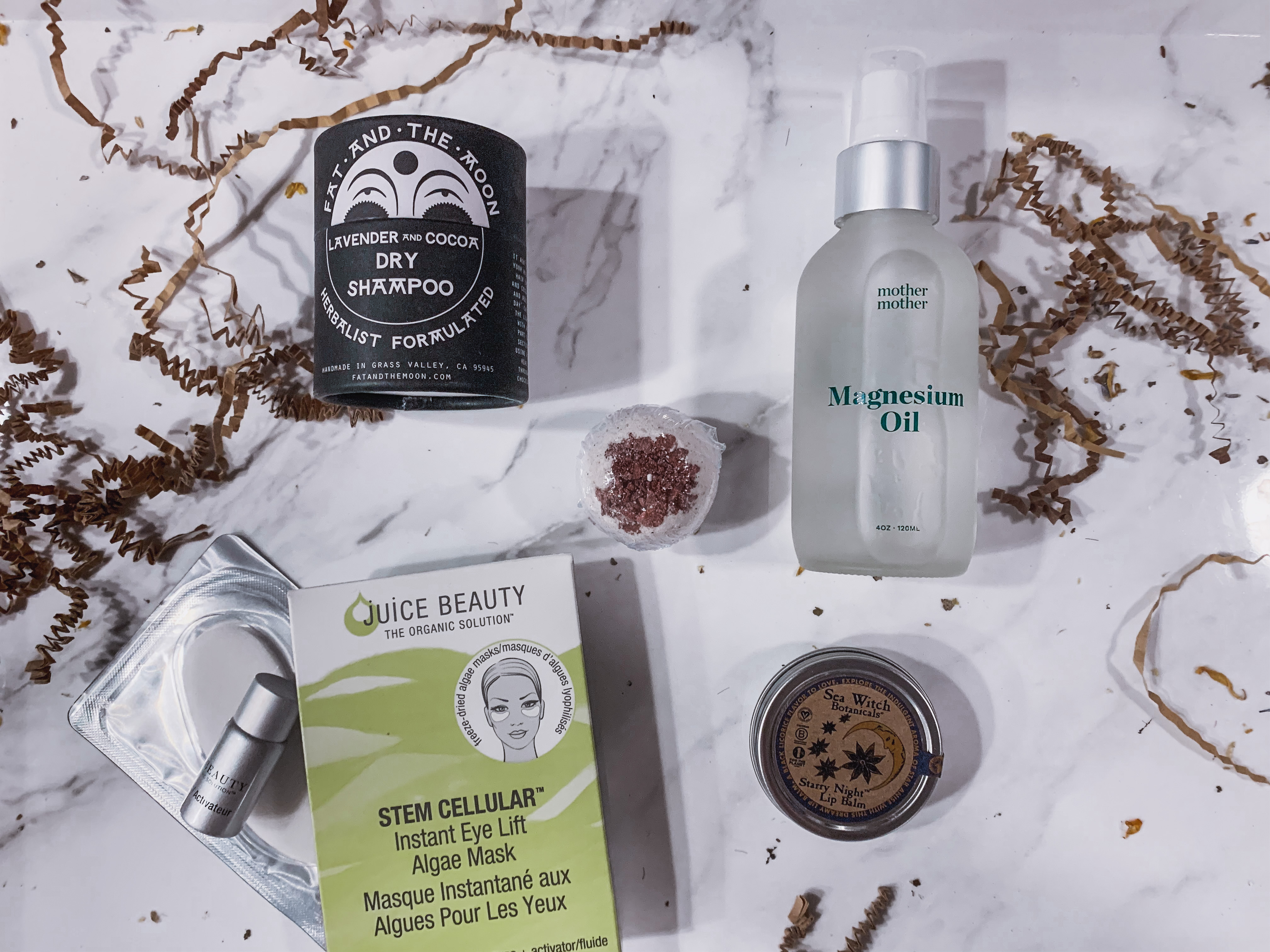 we know mamas have limited time (because we are mamas), so we're here to save some of it!

delivered straight to your door, with new hand selected items every month. 
BUT WHAT MAKES US UNIQUE?
we are focused on holistic healing and nourishing, mind, body + soul. we are curating boxes of high quality products that will help you lessen the daily overwhelm. moms are overworked, underpaid, and burned out. we're in desperate need of "me time" with no time or way to do it, which is exactly why you need us. 
each box is designed to help you find ease - whether you're in the first 6 weeks postpartum or 6 years postpartum, there is ease to be had. ease in helping you find some mindful moments, remember she's still in there, and start looking at self-care as a lifestyle rather than a chore. self-care is necessary. repeat after me: SELF CARE IS NECESSARY.
we have to take care of ourselves for our babies, but we want to help make that come easier. we know it's hard and full of challenges, but we're here to empower you. empowered mamas are able to be more joyful, mindful and present. 
our products are free from toxins! and full of healing, nourishing ingredients, organic, quality, researched, tested and approved by us. and we're pick because what we put on and in our body affects our baby too.
we also include mental and physical maternal health resources in each box?! postpartum mood disorders are highly undertreated and we want to give you as many tools for an empowered 4th trimester as possible.
how to up your
self-care game
get clear on your goals what do you struggle with and what do you intend to get out of a self-care practice/ritual.
we currently have 2 box, depending on the current stage of motherhood // one for 0-6 weeks, and one for after that.
1) super fresh mama.
2) self-care.
after you make your selections and place your order, wait impatiently for your goodies to arrive!
we hope you love your new goodies as much as we do. take pics! let us know by sharing and tagging us on instagram @themindfulmade #mindfulmamabox
tell us what your favorite products are. and of course, reach out anytime to chat - we love meeting new mamas!